Admissions
ESL Academy accepts applications from in-state, out-of-state, domestic students and international students. ESL Academy does not discriminate on the basis of race, sex, national origin or ancestry, marital status, creed, religion, color, sexual orientation, political ideas, age, or mental or physical disability in admission, access to programs, or employment policies.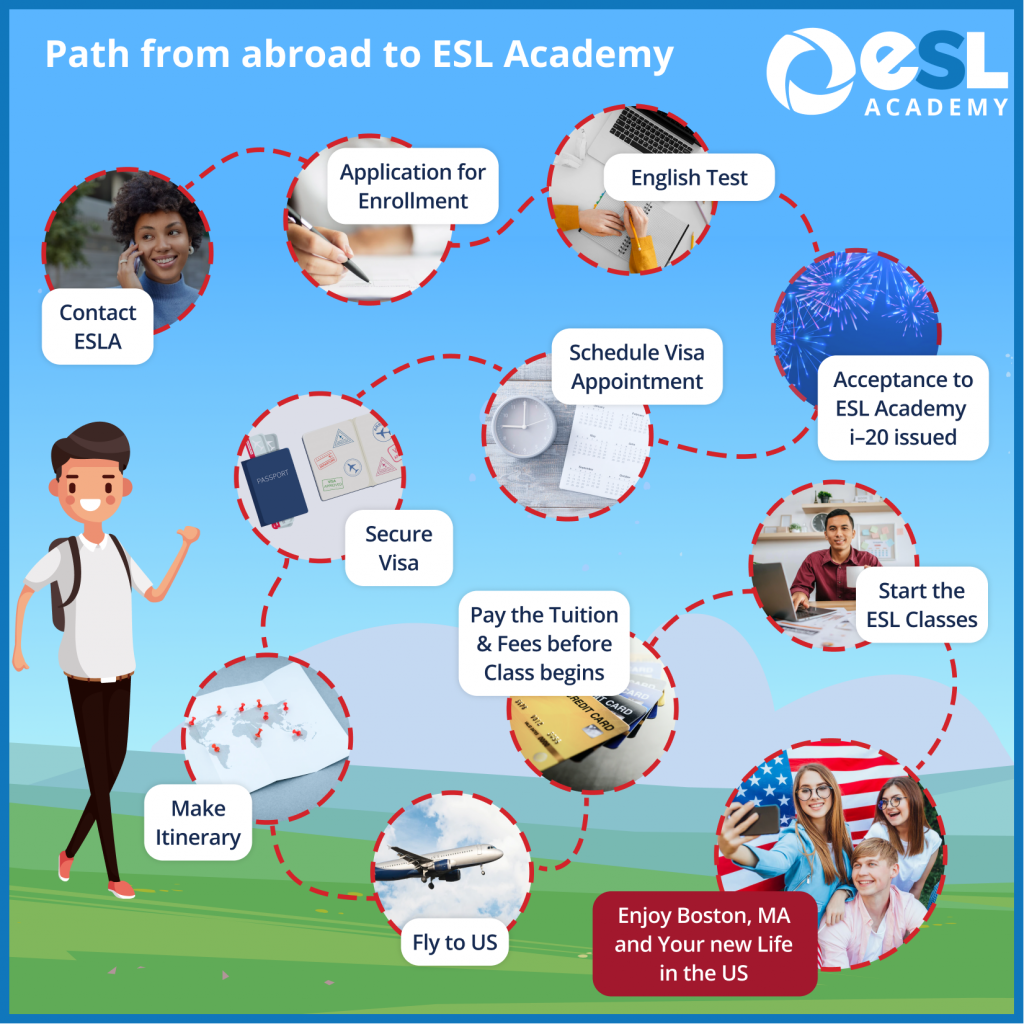 ESL Academy offers ESL classes at three locations in Massachusetts: Computer Systems Institute – Allston/Boston, Computer Systems Institute – Charlestown/Boston, and Computer Systems Institute – Worcester. See the campus listings page to view program offerings at each location.

To learn more about programs at ESL Academy, click on the links below.


INTENSIVE ENGLISH (ESL) AND ACADEMIC ENGLISH PROGRAMS
ESL programs are designed for students at all levels of language learning. Programs are divided into beginner, intermediate, advanced and academic groups. In each program, beginner, intermediate and advanced, students will take courses on vocabulary and conversation, writing and grammar, and reading strategies. In the Academic English program, students will take courses on writing, grammar and vocabulary, and reading and critical thinking.
ELECTIVE COURSES
ESL Academy provides TOEFL Preparation course. This course is designed for students to successfully prepare for the TOEFL iBT test through test preparation and
skills training in the four competencies of the test: reading, writing, listening and speaking.
INFORMATION FOR INTERNATIONAL STUDENTS
ESL Academy is authorized under Federal law to enroll non-immigrant alien students (at all MA campuses).